The process of creating social media graphics is all about balance. On one side of the scales, your social media graphic should:
be attractive to the right audience so that it will grab their attention
be consistent with your author brand
be relevant to the social media post
On the other side of the scales are time and expense. If you can afford to outsource your graphics, then you don't have to worry about the time element. However, if you create your own graphics – like I do – then you will have to put aside a few minutes on a regular basis.
As a busy author (and copywriter, and mum, and… you get my drift), I keep my graphic-creating time to a minimum by scheduling a time slot each week and using five familiar, well-loved tools.
Canva
Canva is my go-to when it comes to creating graphics. It offers an excellent range of stock photos (both free and from as little as 99p), provides templates to fit all of the biggest social media platforms, and has a brilliant selection of graphic elements too. You can even animate your graphic or add animated stickers. If you can't find a stock image to suit, Canva allows you to upload your own images.
You can download your images in a variety of formats, such as PNG or MP4 and send them direct to certain social media platforms.
Canva has an extensive library of tutorials and plenty of tools to help you like their colour wheel.
You can use Canva for free but there's also a paid option which provides you with extra services.
Book Brush
Designed specifically for authors, Book Brush provides a similar service to Canva but on a smaller scale. With a range of stock images and templates to fit the bigger social media platforms, Book Brush concentrates on what graphics an author would find useful rather than offering an extensive range for all kinds of users.
What I like best about Book Brush's offering is the Instant Mockup 3D option where you can turn a flat image of your book cover into a 3D image of a book, tablet, e-reader, or phone.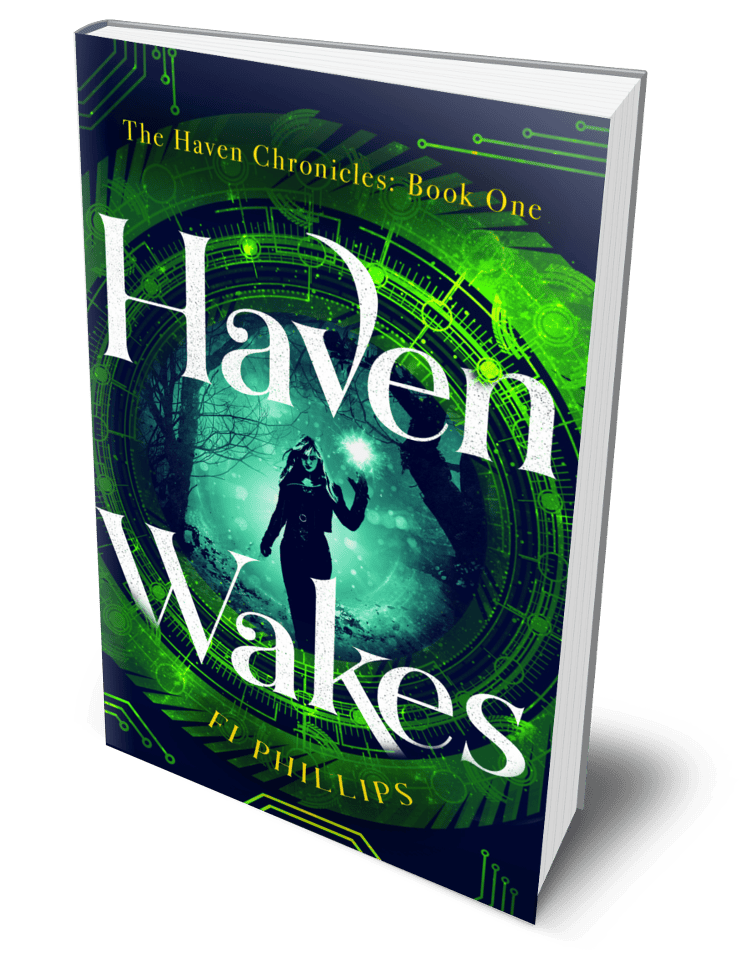 There are plenty of tutorials, webinars, and blog posts to help you find your way around the website.
Book Brush is available free or for a monthly fee.
Unsplash
If I can't find an image to suit in Canva, Book Brush, or my personal photos, I source stock images from Unsplash. Unsplash carries a massive library of photos that is constantly growing. Filter your search on topic, orientation, and colour.
The images on Unsplash are free to use, although it's always advisable to check the licensing conditions for each image you download. I do my best to always attribute the image to the photographer on Unsplash within my social media post.
If you do have a few pennies to spend, Unsplash will also point you to paid-for photographs that meet your search topic on iStock, another brilliant website for sourcing stock images.
Windows Photo Editing
If you have Windows on your computer, you already have this app. Click on a photo stored on your computer and you'll be presented with a whole range of ways to edit your photo:
cropping and rotation
adding text
filters and effects
video creation
adding 3D effects
I like the 3D effects offering, turning a static image into something a little more eye-catching. I use this a lot on my Twitter author account. Here's one.
If you have Windows, then you already have this facility on your computer for free.
Twitter gif offering
Okay, you might think this is a bit of a cheat in a blog post about creating graphics but as I said at the beginning, part of the balancing act of coming up with graphics to accompany your social media posts is the time element. I save myself a little time when it comes to Twitter posts by occasionally using one of their gifs.
It's not just about saving time though – gifs are fun and generally current with what's in the public's eye. As long as the gif is relevant to your audience and the message of your post, I say 'go for it'.
*
So, there you have it – the five tools that I use to create my social media graphics. This list is personal to me but I'm sure it could help you too. By the way, I haven't been paid to enthuse about any of the above. I just find them all incredibly useful.
If you're an author and you'd like to receive more useful information like this, why not sign up to Fi's Content Catch-Up for Authors for advice on how to develop an effective and manageable author social media presence. Find out more here.
If you'd like to share this blog post: